Okay so yes, I just watched this movie for the first time. I know. It's a classic that I guess I should have seen already. My husband and I randomly selected it to watch on Netflix a week or so ago. Then a few days later I was in Barnes & Noble and saw a display with all kinds of 50th anniversary memorabilia on it.
So I've decided to dedicate this post to Ms. Holly Golightly's favorite color: Tiffany blue.
Check out this Tiffany blue bedroom. It's vibrant without being juvenile and super sophisticated. Paint color is Benjamin Moore Coastal Paradise. I would never have thought to paint the trim black, but it looks amazing next to the blue walls.
Next up is a Tiffany blue office. Definitely a different shade with less green than the paint color above, but it still creates the same effect. Black lines are seen in this room as well within the picture frames. Very classy.
I was surprised to find a kitchen with Tiffany blue accents. But I must say, it really works and it's a kitchen I'd like to hang out in. Love.
If you're not into decorating a whole room with Tiffany blue, why not incorporate a few pieces of jewelry into your wardrobe?
I love this Tiffany inspired necklace complete with the quintessential Tiffany skeleton key and blue rose. Considering most Tiffany necklaces start at $125, this knockoff from Etsy at $13 is a steal!!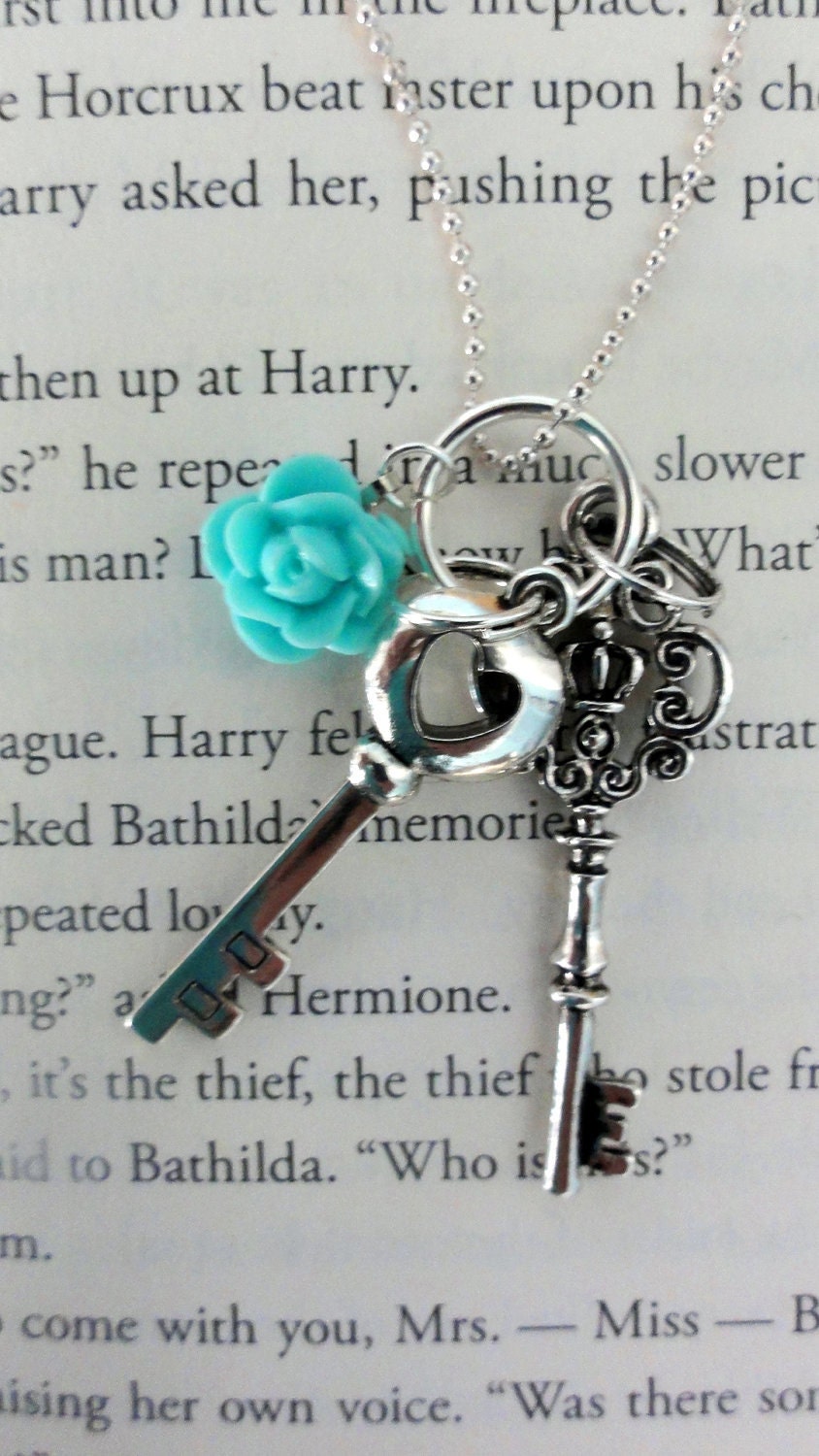 Key To My Heart Cluster Necklace from BipandBop @ Etsy.com
Or try these simple earrings. They would make the prettiest pairing with a cream sweater, neutral flats, and comfy jeans.