A good friend and former colleague of mine came over to school me on pumpkin carving this past week. The result of which was my little owl friend above. Not too bad for my first time out.
But the fall mood is in the air and everything is pumpkin flavored and pumpkin scented. So here are my top picks for pumpkin inspired deliciousness of all kinds.
#5
World Market Mexican Pumpkin Candles
I use these year round because they smell so delicious. Not too sweet smelling, they have a subtle spiciness that makes you think someone is in your kitchen baking. Get them now before they're gone until next fall.
#4
Pumpkin Muffins
A major coffee chain has a delicious Pumpkin Cream Cheese Muffin that they sell during the fall season, but save yourself some dough and a few trips to the coffee shop and make them yourself. Here's a highly reviewed recipe from allrecipes.com for Easy Pumpkin Muffins. Make a large batch, freeze some and then reheat in the morning for breakfast. Yum!
I'll be making these very soon.
Posted By: Cindy Costa
Philosophy Pumpkin Spice Muffin 3 in 1 Body Wash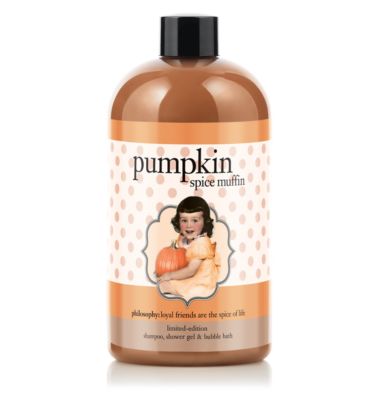 I haven't yet tried this scent, but everything I've ever purchased from Philosophy I have loved. I'd love to have this in my shower for cold early mornings.
#2
Pumpkin Colored Accessories
This clutch by
Bottega Veneta is made of velvet knots and retails for $1,750!!
A wee bit out of my price range, but I had to feature it because it looks just like a pumpkin.
Deep orange gloves from Orla Kiely's Fall 2011 Collection. Mmmm. Put these on and give me a cup of hot chocolate and I'm all set.
Krispy Kreme Pumpkin Spice Donut
Haha. You see where my priorities are. It's my intention to try one of these pumpkin-donut concoctions before the season is over!!!